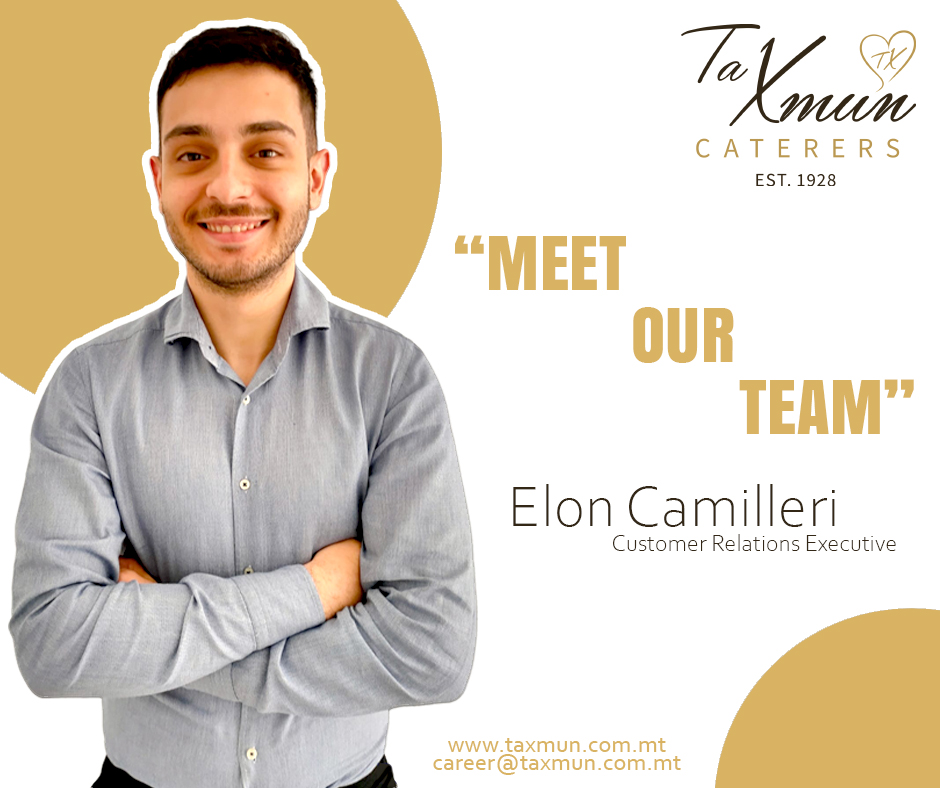 Elon is our Customer Relations Executive and has joined our team about a year ago. His aim and passion is to provide a consistent, positive overall experience to each and every one of our customers. His favourite cake is the chocolate fudge and also Elon is a huge Ac Milan supporter which never misses a Match.
What's your job title?
My job title is Customer Relations Executive
What sort of duties do you have at work?
My top priority is to ensure that all of our customers enjoy an overall positive experience. I am present and available for any assistance in every step of our clients way from that early stage of enquiry till the very end of after purchase.
What's the most exciting part of your job? 
I enjoy assisting customers as it gives me great satisfaction especially when helping our clients in their difficulties of figuring out how and what they require for their special occasions.
What's that something you find challenging about your work?
One of the most challenging things about my role is to be super organised and ensure that constant effective communication is reflected between all the parties.
What motivates you at work?
Positive feedback and achieving results push me into working harder. The constant need of achieving better pasts results is a factor that fuels me and makes the job interesting.
What's your favourite Ta' Xmun Cake?
My favourite Cake is the chocolate fudge cake.
Sweet or savoury?
I mostly like to indulge into savoury items like pasta but I still love sweets especially candy.
Who Inspires you?
If I have to mention a name point blank I would say Alvin (Head of Marketing and Sales), because he is always focused on his goals, always willing to work hard to achieve these goals and is always willing to chase goals that other's wouldn't. The fact that he takes time to invest in myself and see me grow is very admirable.
Do you like traveling and what's the best place you've travelled to? 
Yes, I do enjoy traveling and mostly to large cities. The city I have most enjoyed visiting is London but my favourite city is New York which I would love to visit someday.
Are you a sports fan? Who is your favourite team?
Yes, I do enjoy watching sports mostly football. I'm an Ac Milan fan and I rarely miss a game as I would be looking forward to watching matches from days before.
Do you have any hobbies?
My hobby is watching football. It's not just about watching the games it's also about the post-match interviews, the transfer rumours and everything else concerning the team I support and the sport.
Are you a morning person or a night owl?
I'm a person who enjoy being productive at night but I'm trying to be more productive in the morning so then I can enjoy my evening with family and friends.
If you could change one thing about your life, what would it be?
I would love to exercise more and start practicing a combat sport.
What's your biggest fear?
My biggest fear are heights as they have always terrified me.
What's that one thing you are really bad at?
One of my struggles is time-management as my instinct tells me not to finish before I'm done with whatever my task is, which sometimes it takes more than planned.
What's one thing you're really good at?
I think I'm quite good at brainstorming and finding new solutions. I'm also good at understating customers and their needs.